Special Events
TREIZE THANKSGIVING 2023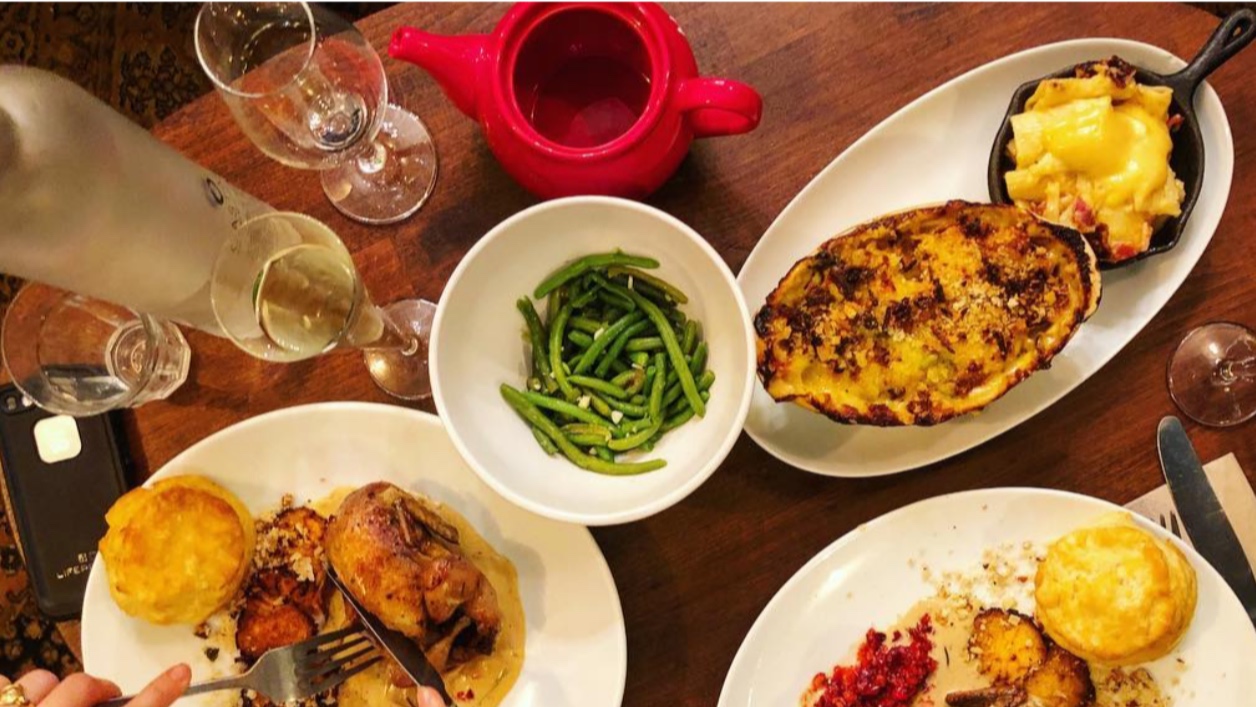 from Tuesday, 21st November through Sunday, 26th November 2023
First - thanks for your interest! And Happy November! We are excited to celebrate thanksgiving this year in all THREE of our restaurants - after many requests for thanksgiving reservations and the absence of our dear Mercedes (who is living the good life in Australia!) have gotten us thinking... we are joining the civilized world - we will begin taking reservations at Treize au Jardin from the week of thanksgiving onward via The Fork AND we will kick off the winter season with a special super comfy evening menu featuring all our thanksgiving classics, of course, plus some more cosmopolitan choices, as well as a few old favorites with far too much cheese. (those of you who were with us through Covid might remember Killer Broccoli Mushroom Mac...).
The Thanksgiving menu will include the traditional turkey, as well as a vegetarian option, with all the fixings, and a glass of fabulous Piper Heidseck Champagne for 65€. Unfortunately there are no happy meals for tiny people and
We will limit reservations at the garden to 6 per table; larger groups up to 16 people can book at Treize au Clubhouse, and still larger requests canbe accommodated at Treize au Bois, our new fab event location in the 16th. We will open up reservations as soon as we can get things squared away with The Fork and let you all know via our Instagram. For those of you interested in take away dinner, we are considering working with a delivery service again, even though we are a little shell shocked after watching the printer scene in The Bear...
We are really excited about a long cozy winter of yummy evenings with you!
There are lots of NUTS & GLUTEN in our kitchen so please let us know if you are allergic so we can pay special attention and not kill you